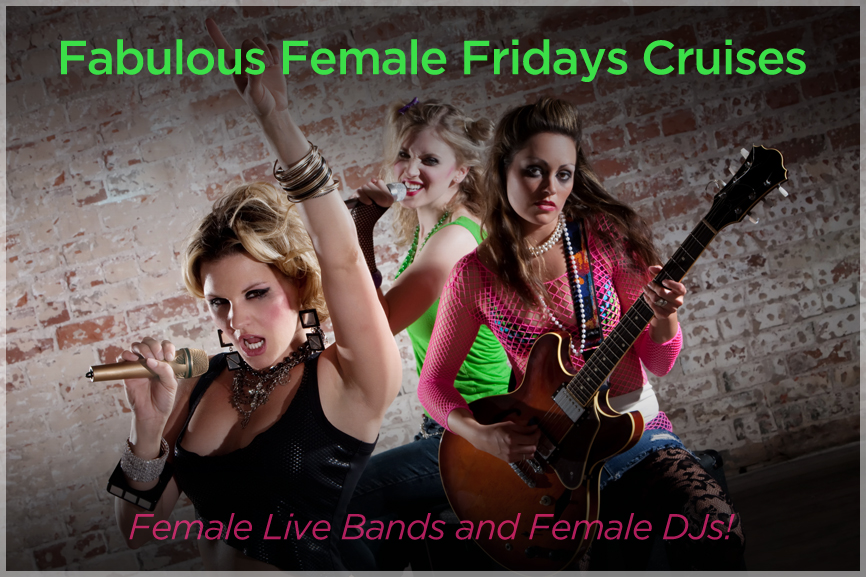 The evening of the 4th Friday of each month from May to October is a Fabulous Female Friday!
Female DJs and Female Artists will entertain you!


These cruises are recommended for ages 21 to 40.

These are club-style Drinking & Dancing FUN cruises, meant for the fun-loving guys and gals!
We do NOT play Soca, Reggae or Bhangra. These cruises are for Trap EDM lovers.
Tables available for guests requesting Bottle service.

For the amazing price of $65.00 per guest we include:
A 4-hour rockin' crazee party!
A retractable roof - you will be Drinking & Dancing under the open sky
Amazing DJ who takes requests
Fantastic scenery of the Toronto harbour and Skyline
3 fully licensed Cash bars which offer a huge variety of liquors and beer Bar List
We accept cash, credit and debit cards
Food is available for sale on board. Cash only.
This cruise sells out very quickly, reserve your tickets NOW!
Tickets must be purchased in advance online, NOT sold at the ship